Actor Vijay advised Thalapathy Vijay Makkal Iyakkam members to distribute free food on May 28, World Hunger Day. A fan-club-turned-welfare-organisation, it was announced 25.05.2023.
Busli N Anand, General Secretary of the Thalapathy Vijay Makkal Iyakkam, said the organisation would hold the Thalapathy Vijay Madhiya Unavu Sevaiyagam (Thalapathy Vijay One-Day Lunch Service) at 11 am on Sunday across the 234 Assembly constituencies in Tamil Nadu for the poor and needy people. Free food would be distributed in neighbouring Puducherry, Kerala, Karnataka, Andhra Pradesh and Maharashtra.
Find the below happening stills across Tamilnadu…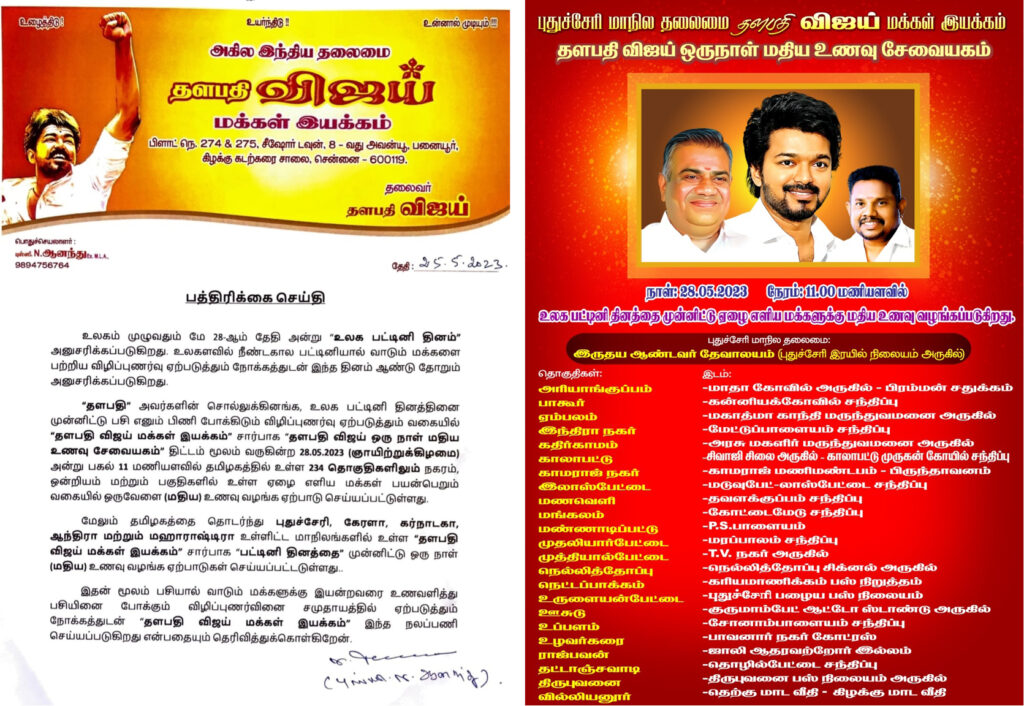 Thalapathy Vijay Makkal Iyakkam main intention is to bring awareness among society in regarding with poverty and poor needy for food and eradicate hunger in many places!
---
You may also like